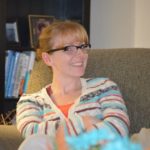 Whatever I'm doing, job or hobby, I want it to be something important. Something that matters. I know how precious fur babies are. They are family. As a pet sitter, I know I'm helping people feel at ease, knowing their family is well taken care of.
Animals are just like people. They have unique personalities and they are never boring. Unlike people (sometimes) they accept you for who you are as long as you extend them the same to them.
We've always had pets, from dogs to hamsters. Lucian was a black lab we lost to cancer two years ago and he will always have a very special place in my heart. Today, I have Rudy, an 11-year old boxer/shepherd mix (we think); Tesla, an American Longhair, a few months old and full of energy; and Myrtle, about 2 years old and an affectionate tortoiseshell.
I was born in Chicago, have lived many places in Illinois, Indiana, and Kentucky. I moved to The Woodlands in 1998 and am finally home.
I am a teacher, my husband is a firefighter, and we have a teenage daughter. We are homebodies who love to lie around, watch TV or read, and cuddle with our furry ones.
In my spare time, books and coffee fuel my life.