Introduction:  $25 Deposit
We come over and meet you and the pets, and collect the paper work and the key
Your deposit is applied to your first set of visits
30 Minute Pet Sitting Visit:  $23  (+$1 per additional pet)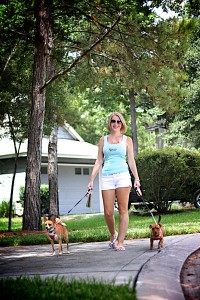 Lots of TLC for your pet
Dog walks
Fresh food and water
Brushing, combing, exercising, and playing with your dog, cat, guinea pig, rabbit, even a pig!
Clean pet dishes
Scoop kitty litter boxes
Clean up any pet messes
Water plants
Take out trash and RECYCLING
Bring in mail
Reverse lights
Home security check
Administering medication (oral, injections, topical)
Additional pets $1 each
Add 30 Minute increments for $10
Overnight Stays:   $100
All services provided in a pet sitting visit, plus a sitter sleeps at your house
The hours are approximately 10PM – 6AM
Additional fees apply on holidays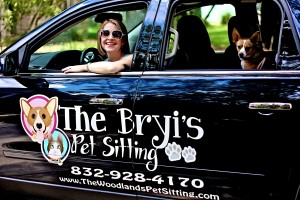 Pet Taxi:  Starting at $30
Pick up and drop off to vets or groomers.
Pick up and deliver supplies or medicine for your pet.
Final rate based on extent of service provided.
Vet Visit:  $10 per hour
Take your pet to the vet, stay for appointment and return the pet home.
Pet Baths:  $30 – $50
Bathing done in your home
Fee will be based on the size and breed of your pet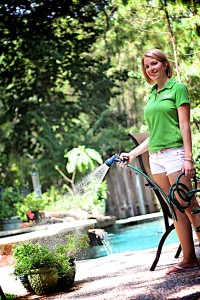 30 Minute House Sitting Visit:  $25
For those of you without pets.
Home security check
Reverse lights
Bringing in mail and packages
Taking out trash and RECYCLING
Watering plants
Key Pick Up:  $15
Key pick up and return outside of Introduction (if you don't want us to keep in our lock box)
Client Lockout:  $30
If we have your key in our lock box, call us if you're locked out of your house and we'll come to the rescue.
Last Minute Fees:  $15 – $30
Less than 48 hour notice, existing clients:  $15 additional
Less than 72 hour notice, new clients:  $30 additional
A lot of staff time is spent planning and scheduling the hundreds of pet visits that we conduct every week. Last minute booking often means significant revision to schedules that have been in place for some time, collecting information in a few hours that we would normally need days to assemble, and communicating all those changes to the staff affected.
Fees are usually doubled during our holiday periods.
Cancellation Fees:  percentage of appointment
24-72 hours notice is 50%
Less than 24 hours is 100%
Cancelling your appointment means that the sitter doesn't need to come to your house, but the time to prepare for your appointment has already taken place, and additional time will be necessary to readjust schedules and communicate to the staff affected. Booking your appointment without sufficient notice also incurs time spent.  Please understand that we are not trying to nickel and dime anyone, just to receive compensation for work performed.
Notice time is different during holiday periods.
Holiday Fee:  $10 per visit
We are here to make sure your pets receive the best possible care while you travel to spend holiday time with family. Doing that requires more than the usual from our sitters, who will miss time in these special seasons with their own families.  We believe that the extra compensation is appropriate in the circumstances.
Holiday fees are assessed during the busy times of the year, which align with the Conroe ISD school year calendar: Labor Day weekend, Thanksgiving weekend, Christmas and New Year's (12/21-1/6), Valentine's Day (night), Easter weekend and Memorial Day weekend
Fees also apply on Mother's Day,  Father's Day, and July 4th weekend
Additional Information
We require no less than twice a day visits for dogs and every day for cats
Prices are subject to change and according to different circumstances or situations
We ask that our clients give us at least 2 days notice prior to the date of service. However, we will fit in clients according to schedule availability. Before we watch your furry friend, we ask that he or she have the appropriate vaccinations, be spayed or neutered, and have ID tags attached. These measures help to ensure the safety of your pet, us, and the people around us.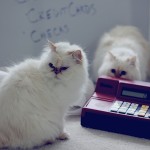 Payment by credit card only. We accept Visa, Mastercard, Discover, and American Express. All fees paid in advance of service.