Dog Training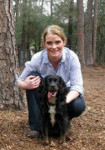 Not all dogs are able to attend group classes for training. It can be too stressful or exciting for them to concentrate. The Bryi's Dog Training will come to your home with a personalized training program that allows you to progress at a speed that's right for you and your dog.
Our Rates
Initial Introduction – $50 
Evaluation of you and your dog.  Discuss what you are looking to accomplish.
1 hour Training – $125
One hour training session. This is offered Tuesday through Thursday except during holidays. Saturdays can be available upon request at an additional charge.
Additional 30 Minutes – $50
Each additional 30 minutes will be an additional cost.
Tracy Donaldson, Certified Dog Trainer
I'm not sure I can remember a time when there wasn't a dog or cat in my life, from feisty Jack Russell terriers to laid back German Shepherds and a host of the most fabulous Heinz 57s. It was a random Golden Retriever my family met on the beach who got me to take my first steps into the ocean, it was my wonderful beagle/Jack Russell cross, Jody, who showed me how well cats and dogs can live together and Lara my rescued lurcher who had to be mother to anything she met, including kittens. I was the kid who gravitated to dogs. We just seemed to understand each other, it just seemed natural.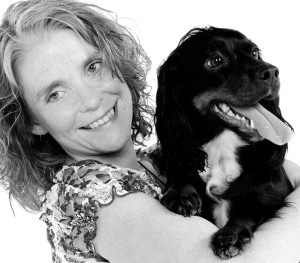 Then one day we took in a stray border collie who was terrified of the world and five weeks later she had pups. One of the pups that we kept was shy but a few things happened that just made her fearful of the world. That's when I became involved in agility and competition obedience: I knew I needed to give her the tools to function in the outside world.
For the past eight years we have been on a huge journey to find what works for her and she has been a most patient and helpful teacher in this process. She'll never be a dog that wants strangers to pet and cuddle her but she can go and play in a dog park and go to the vets without needing a sedative. Evy taught me how much of a journey helping a dog can be and how wonderful it is to be able to help your best friend.
During this time I also became a qualified agility judge in the UK and took UK kennel club puppy foundation courses at my local dog club.
Moving to Texas allowed me the opportunity to leave the corporate world and spend more time with my pets as well as completing a diploma in dog training. I believe passionately in positive reinforcement, letting a dog know what they can do is so much more enjoyable for both you and your dog than reprimanding them when they do something you don't want them to.
Having five dogs of various breeds and mixes has also given me a wonderful insight into how different dogs can be, that no one training method suits every dog and that you have to be willing to adapt to succeed.
I'm forever thinking of new things to do with my dogs, whether it's bringing in the mail, rolling themselves in a blanket, or putting their toys away; they all have different things they enjoy so I work with that to find new things for them to do.
I realize that not all dogs are able to attend group classes for training — it can be too stressful or exciting for them to concentrate. That's why I will come to your home and meet with you and your dog. We will set up a personal training program and can progress at a speed that's right for you and your dog.
I look forward to meeting you and your dogs.
For rates and more information please email doglover@thebryis.com.